THE BEST CLUBS IN PRAGUE
17/01/2023 | Discover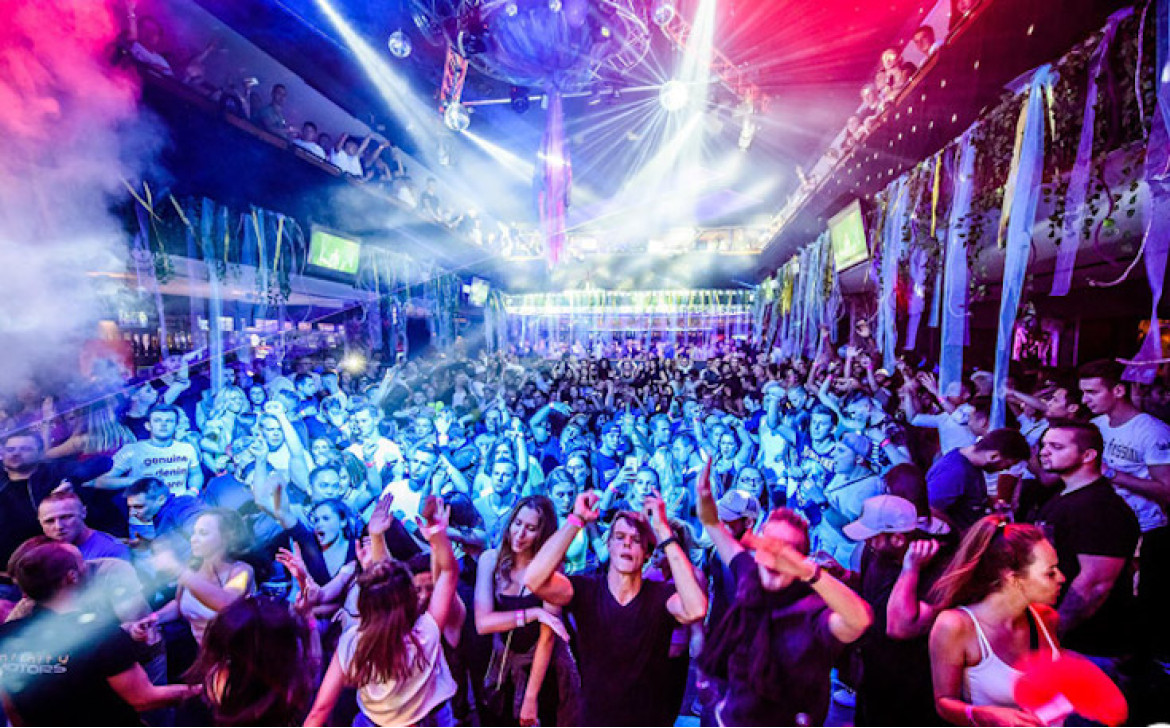 The Golden City sparkles much more colourfully at night — from a world-famous megaclubs and glittering rooftop venues to grungy basement bars and an exploding underground techno scene, Prague's nightlife is legendary. Fueled by what is most definitely the best and cheapest beer in Europe (beer in Prague is cheaper than still water) millions descend on the city each year in search for the ultimate night out. Here are some of Prague's best nightclubs ranging from long-established and super-popular to new and hidden, off the beaten path.
Prague's dizzying array of nightlife options is not focused on just on street or strip but distributed over the entire city. Still you'll find the highest concentration of bars and clubs in and around the Old Town (Prague 1). Conveniently, this means many of Prague's best venues are within walking distance from each other. Even better, Prague's trams run all night and taxis and ride-hailing apps Uber and Bolt compete to offer the lowest prices.
Nightlife in Prague is not only low cost but also famously unpretentious and liberal — bars and clubs close when they want, IDs are rarely checked and drinking on the street is generally accepted (although some streets, notably Dlouhá, are exceptions).
Our Top Tip: Get the Prague Nightlife Ticket
The brand new Prague Nightlife Ticket makes clubbing in Prague super cheap. It costs only 10€ for 2 nights and ticket holders get free entry to more than 20 clubs and bars (including many of the ones on our list). On top of that many venues offer a free welcome shot or other drink specials. There are also pretty juicy discounts on things ranging from paintball to late-night burritos.
Taken together that's really incredible value for 10€. There also an unbelievable even 7-day version for only 20€. Tickets can be bought online in minutes and are sent to you via email.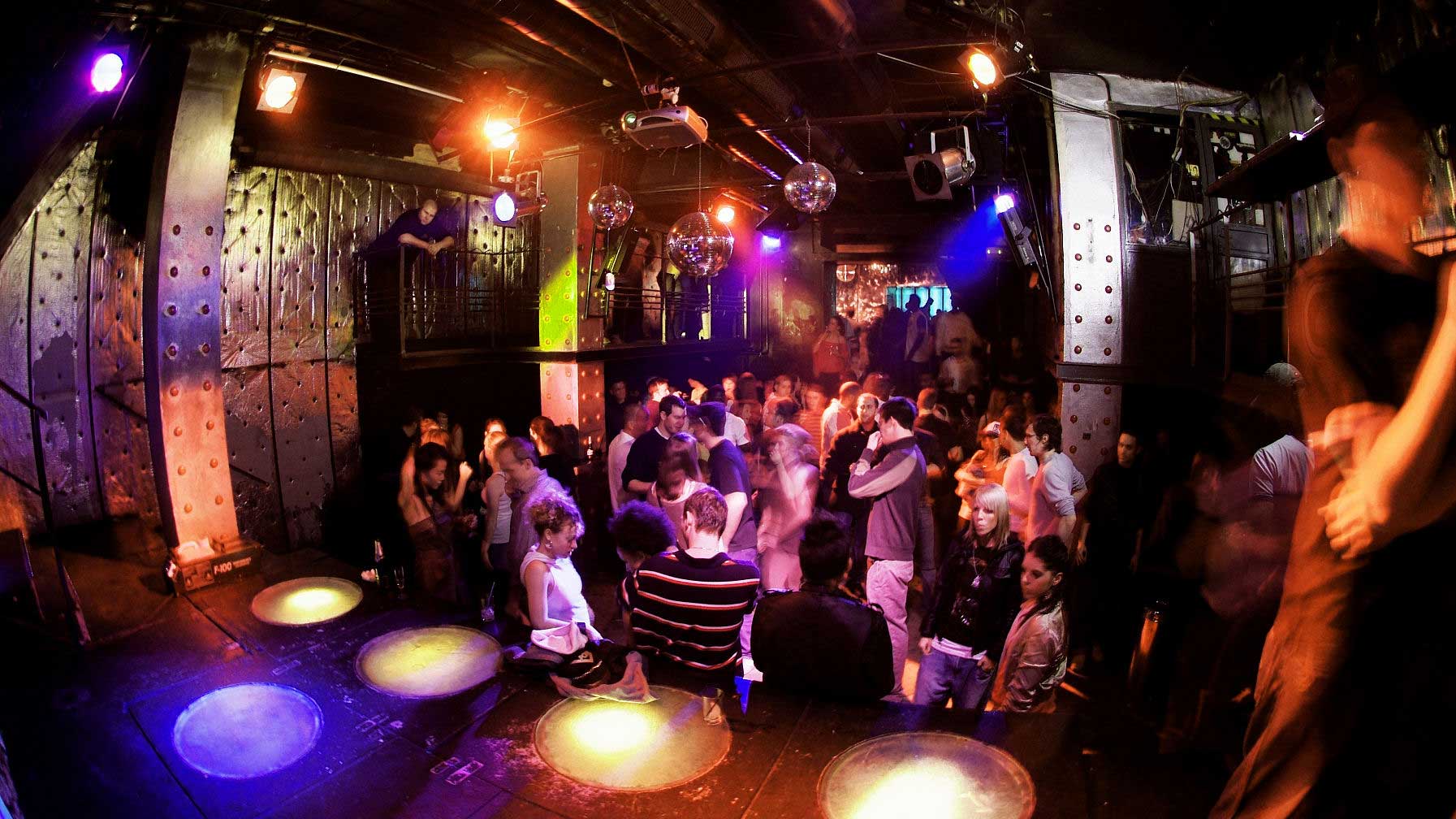 Radost FX
A longstanding club with extravagant interior design and an exclusive feel, Radost FX has been at the center of new Czech music culture since it opened not long after the Velvet Revolution of 1989. Founded by expats, Radost FX brough foreign influences to the city and was hugely important to the rise of electronic music. It was also one of the venues that embodied the 'wild 90s' when tens of thousands of progressive Americans, Brits and other 'Westerners' moved to newly-democratic Prague. Since then, Radost FX has evolved and gone with the times and hosts the city's best known hip hop and r'n'b nights on Wednesday and Saturday. Friday is still reserved for electronic music.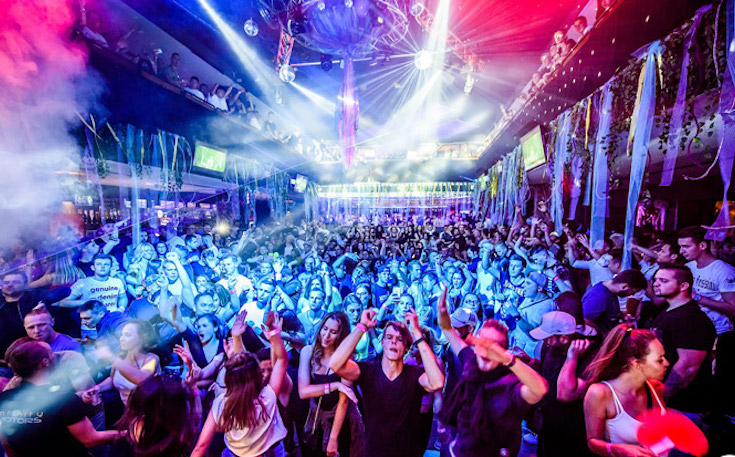 Retro Music Hall
Retro Music Hall is Prague's main temple of EDM (electronic dance music) where up to 1.500 people dance in a massive auditorium under 12-meter-high ceilings and a theater-style gallery. The club hosts many of the biggest names on the EDM circuit each year and boasts top-notch sound and light equipment. It's one of the most-visited clubs in Central Europe and it's rocking Wednesday to Saturday, packed with a youngish, mostly local crowd.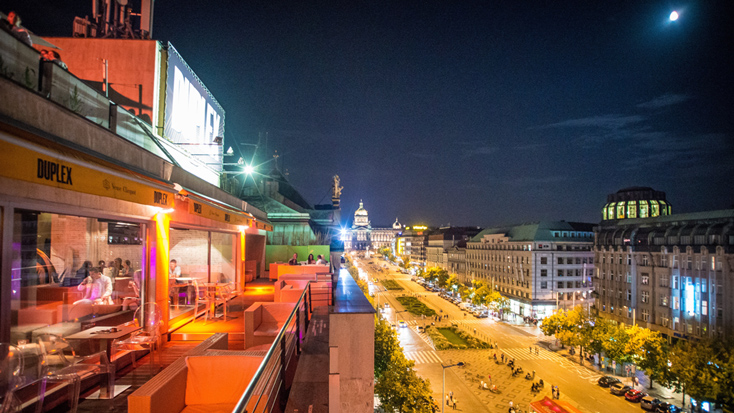 Duplex
The Rolling Stones celebrated Mick Jagger's 60th birthday here but that was 17 years ago, not much else happened at Duplex and the club developed a somewhat seedy reputation living of its past glory — until three ambitious young veterans or Prague's nightlife scene took over, revamped the club and re-established it in July last year. With a renewed focus on booking excellent acts and DJs, the introduction of events like comedy nights and the dancers and entertainment conveying less sleaze and more style and elegance, Duplex has done the work to win back the locals. Its spectacular setting on a rooftop with a large terrace right on Wenceslas Square surely also doesn't hurt — least of all in a city where most clubs are in basements.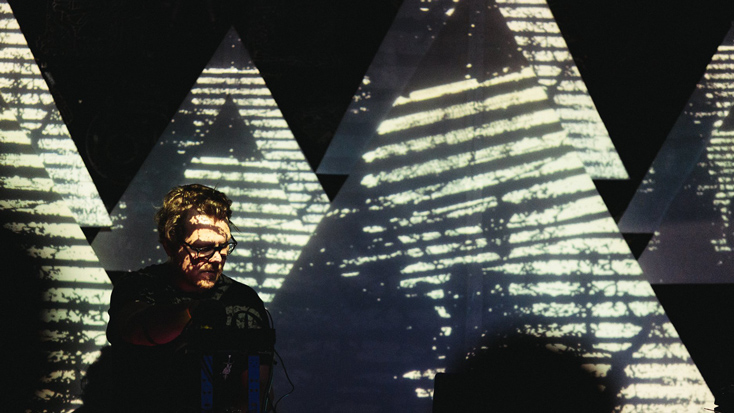 CROSS Club
Yes, it's a mecca for dubstep, drum and bass, EDM and techno and the big dance floor has one of the city's best sound systems. But even if you care for none of this you've got to come to look at it.
What from the outside might look like a Mad Max scrap metal years is maybe the most jaw-dropping interiors of any club. František "Fanda" Chmelik, an electrician from the small town of Turnov, was only asked to do some basic wiring but quickly found a mission. Over the years it the huge, labyrinthine space into a crazy-house experience beyond reference points — hallways, tables, stands and stages all made from and covered in lights made from moving liquids, contraptions of metal and discarded electrical parts that move and hiss and twist and blink wherever you turn your head. "I have so many ideas per minute I should have an entry in the Guinness Book of Records" Chmelik says of himself.
CROSS Club is a place notorious (if less so today than a decade ago) for the free availability of drugs. It's also a pulsating cultural center, exhibition space and springboard for bands and artists and a favorite hangout for students who hangout in the outdoor beer garden or the comfy, whimsical lounges.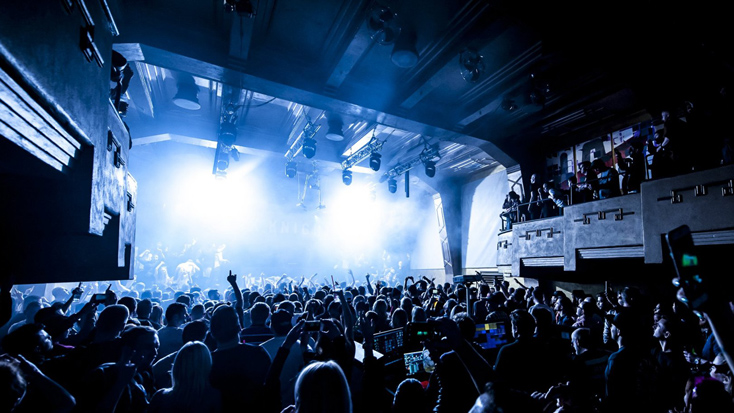 Roxy
Right on Dlouhá, a short walk from from Old Town Square, you find this original of the Old Town, a cultural institution that attracts international DJs, festivals and concerts. At Roxy though nowadays it depends a lot on the event ⁠— there's a big divide between shows and appearances of artists that draw the interest of locals on one hand and regular nights that are mostly attended by tourists on the other.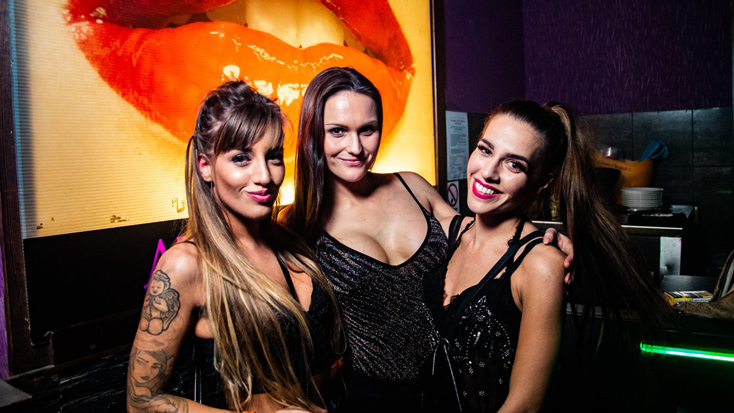 Atelier
Over the last few years Atelier has developed a reputation for Prague's best after hours. Most clubs will close or empty out between, say, 3–5 AM, this is when Atelier springs to life as the most dedicated party folk begins to populate the dance floor in Atelier's infamous basement.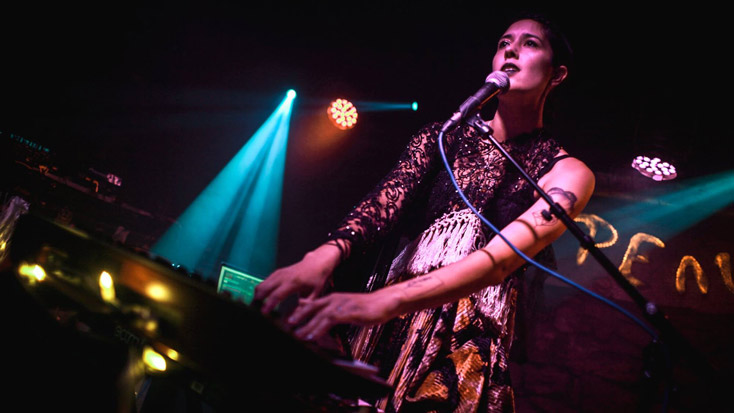 Chapeau Rouge
"If you can remember you weren't there a Chapeau Rough barkeeper said to me recently of the last decade at the clubs — Chapeau is now 100 years old and still not even a little bit tired. It's located behind the Gothic spires of the 14th-century Týn church, in the small alleys leading away from Old Town Square. From the outside it looks like just a bar and if it wasn't for the crowd that often surrounds the place it would be hard to know what awaits inside. The ground floor bar hosts concerts and events but a side entrance leads into the ancient Prague underground to two massive floors. The first is dedicated to electronic music, with DJs on every night. The second floor below ground hosts Live concerts and some of the best club nights in the city.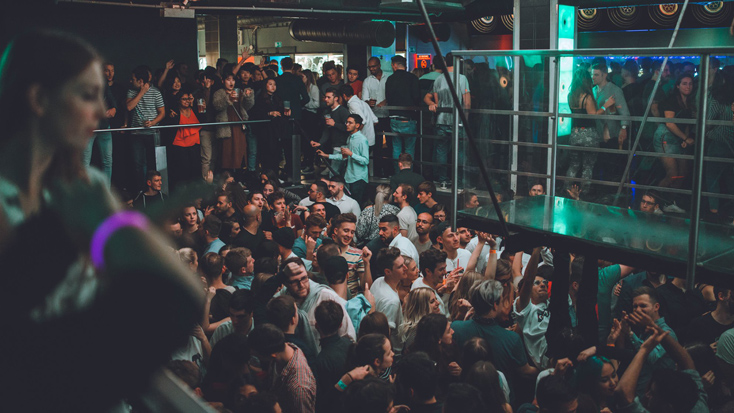 Karlovy Lázně
This is the almost legendary place that holds all the superlatives: the tallest, the biggest, the most visited nightclub in Central Europe. Three thousand people on five floors in what is essentially five different clubs, each with it's on, lavish interior design. Karlovy Lázně boasts innovations like
The Oxygen bar that dishes out pure (but flavoured) Oxygen to supposedly improve alertness and reduce hangovers
the Ice Bar, where no one is allowed longer than 30 minutes as so not to freeze to death
a robot DJ one one of its dance floors
And, the newest of all, a robot cocktail barkeeper.
Is it also the best clubs? Among locals it divides opinions. But is it worth a visit if you've never been? Absolutely no doubt!
Karlovy Lázně is right next to Charles Bridge, with views of the river and Prague Castle. I's located in a historical building with 15th-century mosaics still lurking behind super-modern club gear and one of the world's most expensive lighting systems. Some of the dance floors are the pools of the spa the building housed 500 years ago. Wandering up and down floor after floor, transitioning between mind-blowing light effects, interiors and styles of music, a new crowd of people from around the world each time the elevator stops, is a distinctly movie-like experience.